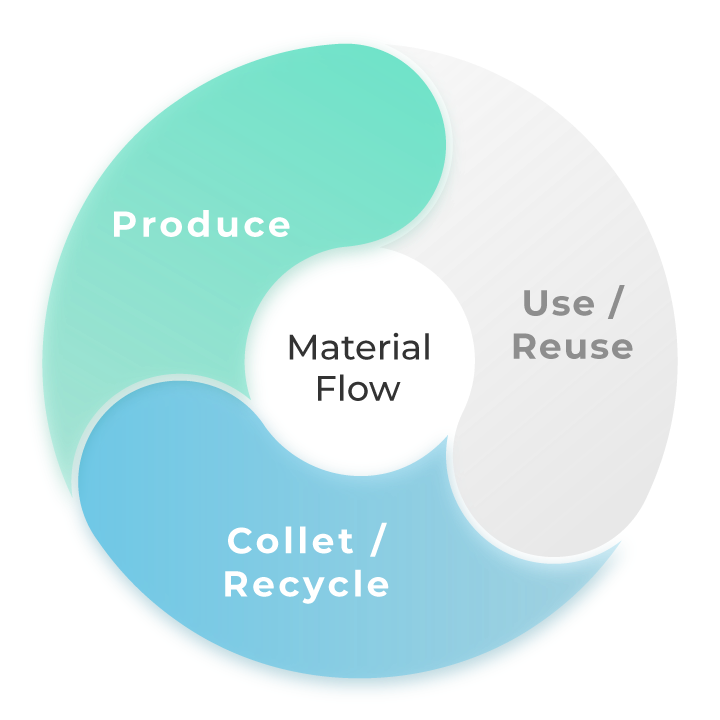 In the Mobility & Functional Materials Business, we handle titanium, high-performance metal, from raw materials to semi-products for aircraft and automobiles in the transportation field, and for power plants in energy field. In addition, we are also working on aluminium functional processed products with partner companies, contributing to our customers' optimal manufacturing and reduction of environmental burden by selecting excellent metal materials and processing technologies.
Products
Titanium mill products

Titanium has high functional properties such as high specific strength, high corrosion resistance, light weight, non-flammability, and non-magnetism, by its properties is used in a wide variety of fields such as aircraft fuselages and engines of aerospace, nuclear power plants, chemical plants, marine structures, and medical use. By the processing method, titanium mill products have types like plates, rods, tubes, wires, etc. and we handle various types of products according to the application in order to meet multiple demand of customers in Japan and overseas.

Titanium raw products

Titanium sponge refined from titanium ore, and is used for titanium ingots which are the raw material of titanium mill products, and for steel additives to produce automobile steel plates and electrical steel sheets. In addition, we handle titanium scraps generated from each manufacturing process of titanium sponges, titanium ingots and billets, are contributing to the effective use and resource saving of valuable imported titanium raw materials.

Automotive-related materials

Compressor wheels, which are manufactured by casting and cutting aluminium, are main parts of automotive turbochargers, and are highly evaluated by customers around the world by the reason of realizing measures of environmental and fuel efficiency at relatively low cost. The more electrification of Automobiles proceed in the future, the less demand for products for internal combustion engines, but new demand for heat dissipation parts is expected, so we will work on the development and sale of high-performance components in cooperation with partners in Japan and overseas.