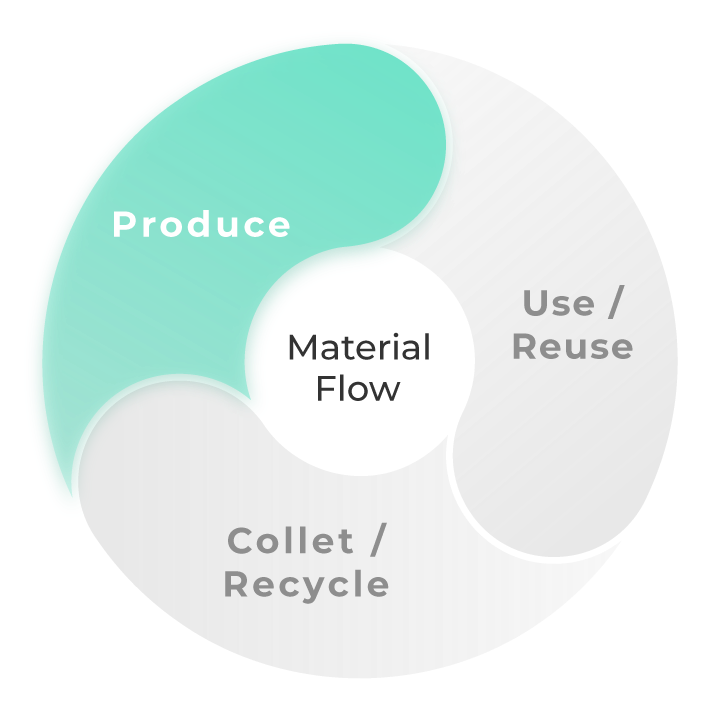 In the Aluminium and copper products business, we provide customers in Japan and overseas not only with raw materials but with environmentally friendly products such as processed value-added products and recycled products. Nowadays, we have been able to supply aluminium plates and extrusions made from low-carbon alloys using hydroelectric power generation. Through the sale of non-ferrous products that contribute to reduce environmental burden, we are continuously working to support the realization of a low-carbon-society.
Products
Aluminum products
(Aluminum plates, foils, extrusions)

Aluminium, which is lightweight, easy to process and highly recyclable, is used in various fields such as beverage cans, automobile parts, high-speed trains, ships, aircraft, and building materials. Nowadays, with the growing awareness of the global environment and sustainability, the demand for aluminium is expected to grow further. There are various types of aluminium such as rolled, extruded, casted, and forged, and we handle various types of aluminium products according to the application to meet the diverse needs of global customers.

Copper and Brass products

Copper and brass products are copper-based alloys such as copper itself, brass made by adding zinc to copper, and phosphor bronze which contain copper, phosphorus and tin. They are widely used in electrical and electronic components, heat exchangers, air conditioning equipment, and building hardware due they are easy to process and have excellent characteristics such as high electrical conductivity, thermal conductivity, and corrosion resistance. Copper and Brass products have various types such as plates, strips, tubes, rods, and wires depending on the processing method, and we propose the optimal supply source that matches the quality and performance required for each product and application.